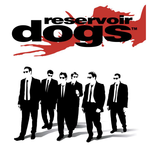 Welcome To The Reservoir Dogs wiki!
The Blonde, Brown, Blue, Orange, White and Pink Encyclopedia detailing the troubled, short life of the most feared and powerful jewel thieves and the many vivid colors of the rainbow that they represented...
This is a wiki site that contains information and plot details about the 1992 crime film Reservoir Dogs, directed by Quentin Tarantino. The film stars Harvey Keitel, Tim Roth, Chris Penn, Steve Buscemi, Lawrence Tierney, Michael Madsen, Quentin Tarantino, Edward Bunker, Kirk Baltz and Randy Brooks. The film is about a diamond heist gone wrong and the four survivors trying to figure out which one of them is an undercover police informant.
Community content is available under
CC-BY-SA
unless otherwise noted.